Name: Ewan McGregor
Birth Name: Ewan Gordon McGregor
Date of birth: 31 March 1971
Place of Birth: Crieff, Perthshire, Scotland, UK
Star Wars Role: Obi Wan Kenobi
Having gained his first theatrical experience at the Perth Repertory Theatre, Ewan trained at the Guildhall
School of Music and Drama. He left Guildhall in March 1992 to play the leading role of 'Hopper' in Dennis
Potter's Lipstick on Your Collar, a six-part serial drama for Channel 4, before travelling to Morocco in October
1992 to film the role of 'Alvarez' in Bill Forsyth's feature, Being Human.
He went on to play 'Nick' in Penny Cineiwicz's production of Joe Orton's What the Butler Saw at the Salisbury
Playhouse early in 1993.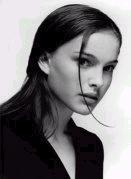 Name: Natalie Portman
Date of birth: 9 June 1981
Place of Birth: Jerusalem
Star Wars role: Queen Amidala
Portman has just completed her Broadway debut run in the title role of The Diary of Anne Frank.
Directed by James Lapine and adapted by Wendy Kesselman, the production took a fresh look at the play,
incorporating new material from The 1995 Definitive Edition of Anne Frank's diaries. Portman received
international acclaim for her feature debut in Luc Besson's The Professional.
Starring opposite Jean Reno and Gary Oldman, Portman plays Mathilde, a young girl who seeks refuge from a
hitman after her parents are killed by a corrupt DEA officer. Her performance was hailed by critics and
received a "Best Actress in a Drama" for The Hollywood Reporter-sponsored YoungStar Awards.